All the dish: It's back!…going out is in again. - restaurants, Manhattan, New York - restaurant review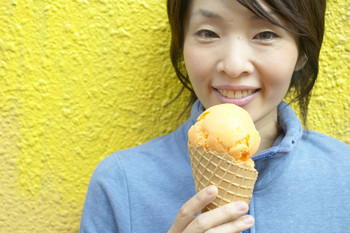 Each year, a week or so after the first official day of spring, an occasion rolls around to remind us that brighter days and warmer temperatures are only part of what marks the end of winter. The event, April Fool's Day, serves as a kind of 24-hour refresher course for those of us who, during the long gray of the preceding months, may have forgotten just how transporting having fun and being silly can be. With the pressures facing the world right now, they're just the things many of us seem to be yearning for most, which may be one reason making a night of it is having a comeback. The following are a handful of NYC restaurants where exuberance is the specialty of the house, but where the joke's never on what's coming out of the kitchen.
THEO 325 Spring St., 212-414-1344
If anyone in Manhattan knows how to deliver a good time, it's Jonathan Morr, the man behind such hot spots as the lounge/bar APT, and restaurants such as BondSt and Republic. With theo, his latest venture located in a former UPS building on the far west side of SoHo, he does so by keeping the setting spare and the attitude to a NYC minimum. Here he delivers his most grown-up playground yet, reimagining the neighborhood canteen as a sleek, modern bistro serving souped-up comfort food classics on the ground floor--there's a strip steak perfectly paired with gorgonzola cheese, an immaculate duck breast partnered with truffled mashed potatoes, and a variety of ingenious eggcup-sized desserts which arrive like an exclamation point at the end of the meal--plus cocktails and bar grub in the lounge one flight up. From the look of recent crowds gathered there, it's a one-stop nightspot recipe that seems to be just what the city was craving.
When 71 Clinton Fresh Food first opened for business in October of 1999, it's unlikely anyone anticipated it would mark the beginnings of a mini restaurant empire. Two-and-a-half years later, with one new outpost in the works from its owners, plus another recently up-and-running, that's exactly what it appears to be. aKa Cafe is the first of this next generation to open for business, and under chef Scott Ehrlich's direction it's turning out the sort of tasty, casual food--homey oyster soup with smoked bacon, a grilled ham and swiss sandwich that raises the Reuben to new levels, a pork and raisin empanada that's as inventive as it is delicious-- that feels both in sync with the setting and the restaurant's shoebox-sized location. aKa Cafe has seating for just about 30, which makes the smoking of cigarettes legal throughout, and the eight-person bar the room's dominant feature. Add to this mix some of the gentlest prices around and a crowd you might actually want to spend an evening with, and you have the makin gs for one of the best, if coziest, parties in town.
TANDA 331 Park Ave. South, 212-253-8400
In the annals of NYC restaurants-cum-nightspots, no address better embodies the last days of that boom-time known as the late '90s than the now defunct Moomba. Happily, for those still mourning the restaurant's passing, there is TanDa, from two of Moomba's original team. Though there are no velvet ropes set up outside TanDa, the restaurant bubbles with much the same spirit as its predecessor, if in a mellower vein. Located in a former OTB salon on lower Park Avenue, it's clearly setting out to make its name via its cooking--an inventive take on southeast Asian dishes ranging from Thai crab cakes and spicy braised oxtail to steak with pickled vegetables and pork in a mung bean glaze. It's the sort of fun, lipsmacking food--citrus and spice is king here--that is made for sharing, and which requires deft use of your chopsticks if you are to get more than a single mouthful. But as sure a hand as chef Stanley Wong shows in the kitchen, the restaurant's true personality reveals itself in the satiny padded walls, th e lengthy cocktail menu and an upstairs bar and lounge complete with DJ booth--Trader Vic's for the new millennium?
COMMISSARY 1030 Third Ave., 212-339-9955
As an inestimable force behind Matthew's, Canteen and Commune, chef and restaurateur Matthew Kenney revealed a deft touch when it came to meeting the twin challenge of merging good food with serious fun. At Commissary he faces down this contest once again. Located in the airy former home of Matthew's, the space has been stripped and streamlined until it is nothing more than a gleaming, lacquered box, and a noisy one at that--not an altogether bad thing when festivity is your goal. Kenney, however, hasn't ignored the other side of his restaurant equation: The kitchen at this latest venture aims high with his signature global approach to cooking, marked by the prosaic (flat-bread pizza, crab cakes) to the more complex (lamb loin with goat cheese, seared tuna with coconut milk). And if the cooking isn't quite up to Kenney's high standards yet, none of the post-work crowd seems to mind--after all, there's always the promise of another Cosmo.
Brad Goldfarb is Interview's Managing Editor.