Authentic Chinese Cuisine For The Contemporary Kitchen. - Review - book review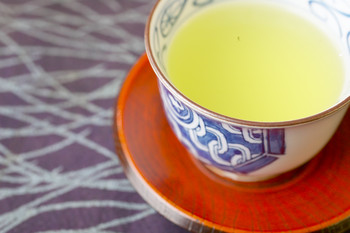 AUTHENTIC CHINESE CUISINE FOR THE CONTEMPORARY KITCHEN By Bryanna Clark Grogan

This vegan cookbook is perhaps the most traditional Chinese cookbook I've ever perused. The recipes are variations on exactly the types of dishes that I've seen not only in Chinatown, but when visiting at the homes of Chinese friends' parents. Also, all four major regions of China are represented. We're not talking just egg foo young here.

The dishes are fabulous approximations of the originals, mainly because they call for so many authentic Chinese ingredients, which may prove hard to find. If you have a great little Asian market near you, you should be able to purchase everything called for. But note: as with soy sauce, not every brand of every ingredient is wholly vegan or even vegetarian. Check the ingredient listings on curries and bean pastes carefully.

The major difference between this compilation and others like it is that a lot of care was taken to incorporate "mock meats." Grogan transforms tofu into "chicken," vital wheat gluten into "pork," and seitan and mushrooms into "abalone!" Some of these transitions require pretty elemental ingredients, so be wary. However, even the "meat"-less recipes are wonderful. (The Chili Green Beans are out of this world!)

Also note that these recipes take a lot of time to prepare, though the results are absolutely worth it. Beginner cooks may find a lot of the recipes frustrating, but if you really want to make excellent vegan Chinese food, this is definitely the way to do it.

Authentic Chinese Cuisine (ISBN 1-57067-101-X) is published by the Book Publishing Company. This 185-page softcover book can be purchased from The Vegetarian Resource Group, PO Box 1463, Baltimore, MD 21203, for $17 including postage. Reviewed by Meri Robie.