Legislation proposed requiring nutrition information on restaurant menus - Brief Article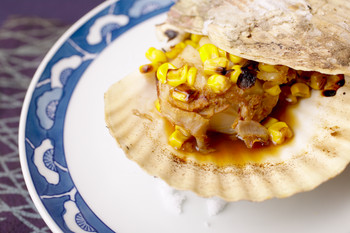 Senator Tom Harkin (D-IA) has introduced a bill that would require menus at chain restaurants to include nutritional label information, another sign that some in Congress want to fight obesity with laws. Restaurant chains with 20 locations or more would have to disclose calorie, sodium, saturated fat and trans-fat content on all items in the menu, under the bill sponsored by Sen. Tom Harkin, an Iowa Democrat. A similar bill was introduced in the House in November by Rep. Rosa DeLauro (D-CT). The Senate bill goes further by requiring labeling on vending machines and on menu boards for restaurants that do not have regular menus. Harkin's bill, and similar initiatives in Maine, California, New York, Texas, Pennsylvania, New Hampshire and the District, would give parents the arsenal to battle "sophisticated marketing" targeting children inside restaurants.
The National Restaurant Association (NRA) said a federal menu-labeling law would ultimately hold restaurant chains liable for errors in the nutritional facts. Harkin's bill does exempt daily specials from being listed and allows for small variations in the serving sizes stemming from human error. But customized orders and the human element in preparing food increase the chance of altering an item's composition and its nutritious content, said NRA lobbyist Allison Whitesides. Nutritional facts listed on a restaurant's Web site or brochure are generally not completely accurate and list several disclaimers for consumers, Whitesides said.