Thai Kitchen adds Q&A to Web site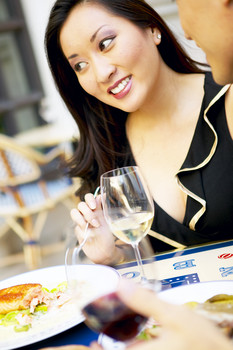 UNION CITY, Calif.-Specialty food supplier Thai Kitchen added Ask Thai Kitchen, a Web page where consumers can submit questions and receive advice from a professional Thai chef via e-mail, to its Web site, www.thaikitchen.com, July 14.
"One of the company's goals is to familiarize our customers with Thai ingredients, cuisine and cooking techniques. Ask Thai Kitchen is part of that effort," explained David Alima, a spokesman for Thai Kitchen.
"We've also written a cookbook and have an extensive glossary section on the Web site," said Alima.
"This will allow our customers to easily create the Thai dishes they enjoy at restaurants in their own homes."
The recently updated Web site includes recipes, cooking tips and a glossary of Thai ingredients and cooking terms.
"Authentic Thai cuisine tastes as exotic as its ingredients-fish sauce, lemongrass, mussamun curry, kaffir lime, and so many more-all wonderful, but often mysterious to American cooks," said Barbara Hom, the first guest chef to host the page, in a prepared statement.
"Whether you're accomplished at cooking Thai cuisine or just starting out, this link makes exotic easy." Hom, a professional chef and cooking instructor, has been the owner and consulting chef of Night Owl Catering, Sonoma County, Calif., for more than 18 years.
Questions posted on the site are answered within two weeks, Alima said.
Hom will be hosting the Q&A for three months to start with or possibly longer depending on her schedule, Alima said. Other Thai chefs will host the site in the future, he added.
Thai Kitchen, a division of Epicurean International, was founded in 1990 and is based here.
The line includes more than 50 products and is sold in gourmet food shops, natural food stores and grocery stores in all 50 states, Canada and Japan.